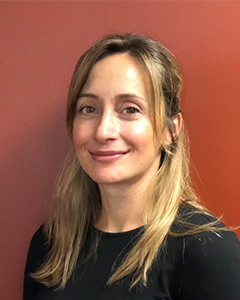 Jessica Textoris, Regional Director, BCBA
Jessica is our Regional Director and oversees all operational and clinical departments. She supervises our team of RBTs and BCBAs, providing guidance and support with clinical development and career growth opportunities. Jessica received her Masters degree in Clinical Psychology from The University of Indianapolis and went on to study Applied Behavior Analysis at The Chicago School of Professional Psychology. She specializes in early intervention and developing the key skills required to prepare children for school and reach their highest level of success and independence. She is an advocate for utilizing naturalistic teaching approaches and experiential learning for children in a therapeutic setting. Jessica's favorite hobby is running in the mountains and spending time with her husband and 2 daughters.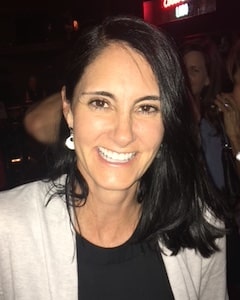 Elizabeth Bridges, SPOT Program Manager, PT, MPT
Elizabeth is our SPOT Program Manager and leads our incredible team of physical, occupational, and speech therapists. Elizabeth received her Masters of Physical Therapy from the University of North Carolina at Chapel Hill and has been treating clients for over 25 years. Her specialty is being a developmental physical therapist and working with babies recently discharged from the NICU, babies with torticollis, and kiddos with a variety of syndromes, ASD, SMD, developmental delays, toe walkers, and CP. The highlights of her career are when she receives impromptu texts from parents celebrating milestones met or when she sees tears in a parent's eyes as their child does something new for the first time. When Elizabeth is not in the clinic, she is usually cheering on her three daughters as they compete on the soccer pitch, cross country trail, or lacrosse field. She absolutely loves being active and feels passionate about getting her clients as active as possible. It's time to Move and Groove!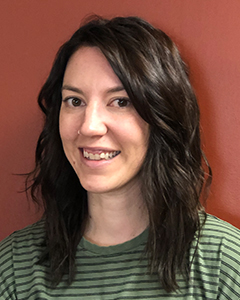 Alexis Powers, Clinical Director, BCBA
Alexis received her Masters degree and BCBA certification from Russell Sage Colleges. She has worked with clients from 18 months to 22 years and has extensive experience with individuals who exhibit significant challenging behaviors.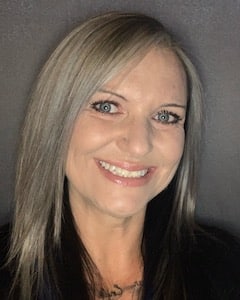 Kelly Hansen, Family Advocate
Kelly recently graduated from Metropolitan State University with her Bachelor's in Psychology. She has worked with children for many years and loves advocating for children and their families. She has three kids, two dogs, and loves being outside during the summertime! She likes sitting at the pool, gardening, walking, hiking and reading.