Great news regarding our ABA Services
Handprints Therapies has received a 3-Year Accreditation with BHCOE. This is the highest level of accreditation an agency can receive. We are so proud of this accomplishment.
BHCOE is the international accreditation body for autism and applied behavior therapy (ABA). Through its advances in measurement science and performance-based standards, it is improving ABA care for patients.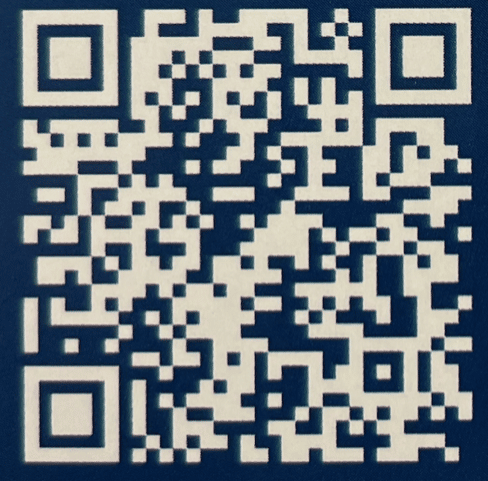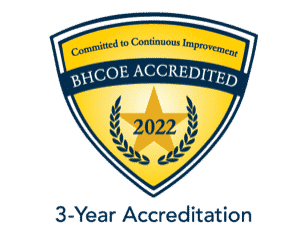 OUR MISSION
Handprints Therapies provides children and their families an interdisciplinary approach that prioritizes evidence-based, collaborative services. Our highly trained, compassionate team develops individualized therapy programs for each child. Treatment teams may include behavioral, physical, speech, and occupational therapists. Together, we teach skills so children can navigate the world in a way that honors who they are.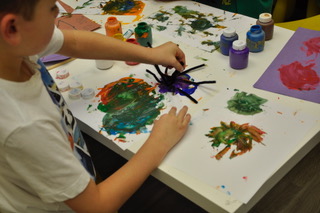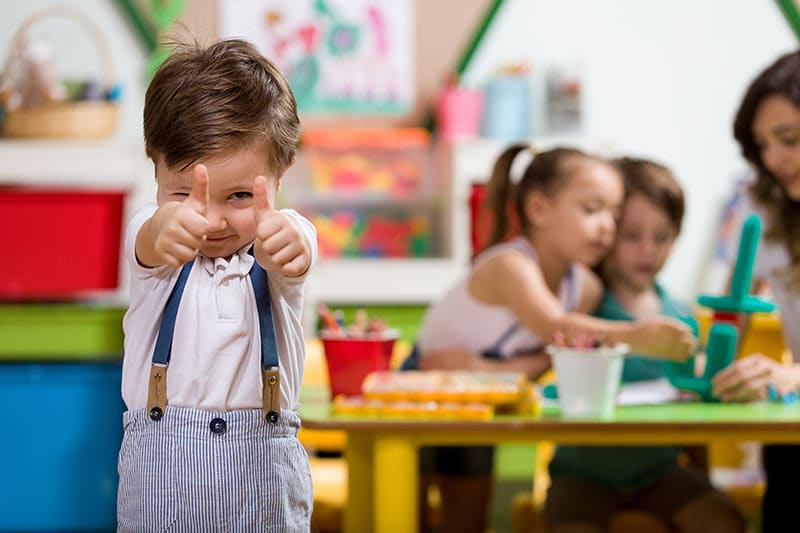 Handprints is amazing and always goes above and beyond expectations!

– Parent
Super friendly people work here, and the supervisors are always willing to help and answer questions as needed.

– Therapist
Our PT has been amazing. She is so good and patient with our son.  We have seen great improvement already.

– Parent
I really like my supervisor! She gets back to me quickly, and I feel super supported. I get good constructive criticism, and I feel like I'm learning so much.

– Therapist
I work in the clinic, and it is very clean and organized. I like how it has everything we need, and it's cool to see kids learn how to interact with each other.

– Therapist
Our daughter has been progressing with her PT and OT services which has been much needed.

– Parent
I love this job! I have been here for about 3 months, and I definitely feel like I am part of a supportive team. My supervisor and the administrative team are always available to answer my questions. I also feel like they do a great job making sure therapists and families are a good fit for each other.

– Therapist
You guys have been AMAZING!

– Parent
I enjoy my job a lot. I especially like seeing how our services help our kids make friends and be more ready to go back to their schools and daycares. They make so much progress, and I love being a part of that process!

– Therapist
My son receives Occupational and Speech Therapy services through Handprints, and we have been blessed with two of the BEST therapists we could have ever asked for. My son has really connected with his therapists, and he looks forward to every visit. It has been a struggle being a parent of a child with Autism. We feel privileged to have an agency like Handprints to turn to when we have questions or concerns, or even when we just need someone to tell us we are doing OK. We don't know what we would do without them!

– Parent
I have been a foster parent for many years, and I often care for children with disabilities. Consequently, I have also had many therapists and nurses coming and going from my home for many years. For the past 7 years, I have been working exclusively with the team from Handprints. I have found their therapists to be very knowledgeable, trustworthy, and caring, and the children always respond well to them. It can be hard to have outsiders coming and going from your home all the time. They take time to involve us in the therapy sessions, and they teach us how to care for our foster children in the best way possible. We certainly feel lucky to have Handprints on our team too!

– Parent
Thank you for welcoming me into the fold and making me feel like a part of something great!

– Therapist
Handprints has been an amazing partner in providing us with the very best support for our daughter. We have leveraged speech, physical and occupational therapists, and they all have been top-notch. The staff is also great to work with – their communication, attention to detail and true compassion for the families they support makes them the very best choice for therapy. The owner, Betsy Hart, has also made it a priority to follow up with us over the years to check in on the quality of the services her company provides. We are so grateful for her support over the past 13 years – Handprints is a class act!


– Parent
Handprints has been a literal life saver for me. I'm a single parent with three young girls the youngest being only 5 years old. Handprints helped completely turn around my 5 year old's behavior. She had been asked to leave her daycare of nearly 3 years because she had become so aggressive and physical. She had great therapist who spent endless hours working with her. She is now BACK at daycare doing GREAT!! Thank you Handprints for all the hard work and guidance you provided our family!


– Parent