Meet Betsy Hart: Founder and CEO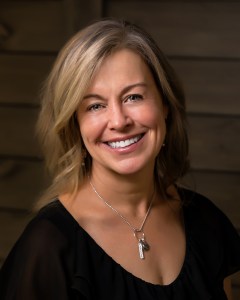 Betsy Hart, MS, OTR
CEO & Founder
Betsy received her Bachelor of Science in Psychology from the University of New Hampshire and her Master's of Occupational Therapy from San Jose State. She worked as a pediatric occupational therapist for 17 years in hospitals, clinics, schools, and homes. Betsy founded Handprints Home Health in 2002 with the intention of bringing OTs, PTs, and SLPs together to add a collaborative approach to home health therapy. In 2017, Handprints Behavior Therapy was introduced to further expand the comprehensive support for our clients.
Betsy is proud to be part of this dynamic group of therapists and strives to create a sense of teamwork, respect, professionalism, and fun.
Betsy enjoys hiking, yoga, traveling, and spending quality time with her family and friends.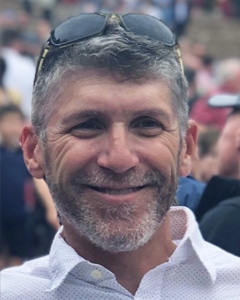 Darren Delfino
COO, Owner
Darren began his career at the New England Center for Children (NECC) in Southboro, Massachusetts. Interestingly enough, Betsy was also at the NECC starting her own career, but they did not know each other at that time. They would not meet until introduced by mutual friends in 1998 in Denver, CO.
Darren received a Bachelor of Arts in Psychology from the College of the Holy Cross. After working at NECC, Darren moved to Colorado to manage a Brain Injury Behavior program at Mediplex Rehab hospital. At Mediplex, Darren's responsibilities grew to the Director of Rehab services, which included management of four programs: Acute Brain Injury, Acute Rehabilitation (OT, PT & ST), Behavioral Brain Injury and Mental Health Substance Abuse. After Mediplex, Darren worked within a Colorado Hospital System (SCLHS – Exempla) and for Kaiser Permanente Colorado. During his tenure at Exempla, Darren was Director of Program Improvement – Surgical Services and then Director of Business Development. Directly before joining Hart Therapy, Darren was the Director of Operations, Health Plan Administration, at Kaiser Permanente. Darren has extensive experience in program operations, program strategy, pro forma development, process improvement, and quality management.
In his downtime, Darren loves spending time with his family in the great outdoors.